Properties in an exclusive area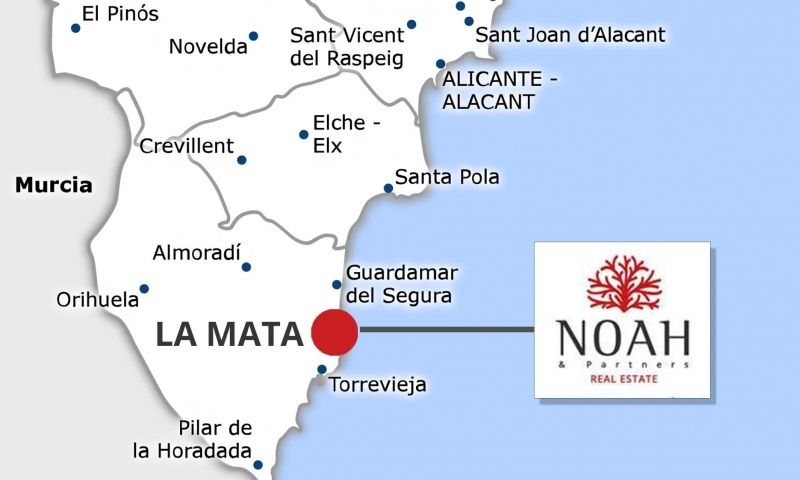 Noah Real Estate & Partners is located in La Mata, a town of Torrevieja. Situated in the North close to Guardamar del Segura and on its East side the Natural Park of The Lagoons of La Mata and Torrevieja. We are situated in the South of Alicante, near the Murcia Region. This area is known as la Vega Baja, rich in natural area including extensive line of Golden Sandy beaches.
Both Alicante and Murcia offer warm and pleasent temperaturas throughout the year, which allows their people to enjoy the fresh air and outdoor activities plus the Mediterranean life style.
The best lifestyle within reach
Gastronomy
The excellent gastronomy and the wine tourism are very prestigious in Spain. Without doubt you will taste the mouth watering local Mediterranean dishes.
Golf
Golf lovers are welcome top lay in many of the excellent golf courses surrounded by mountains and sea. Playing golf in this province will be a unique experience.
Festivities
This province boasts all year round festivities, for you to enjoy amazing and spectacular celebrations of International Tourist Interest. Enjoy your home and the magnificent Spanish culture.
Nautical sports
Thanks to the fantastic coast which forms our Region, we count for many ports. Have fun sailing or water sports.
Shopping
In the province you are provided with a good choice of shopping malls, Street markets where you can purchase good quality local goods.
Family entertaiment
Spain is synonym of fun and enjoyment. We provide entertainment venues, amusement parks, theatres, concerts, an endless list of options, where you and your family and friends will live memorable moments together.